India's first squad of Women Firefighter is not just breaking the stereotypes but proving that there is nothing impossible that woman can't do.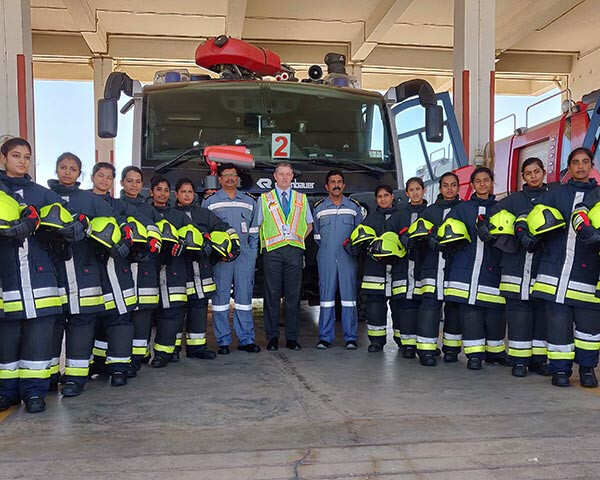 First in its kind in Asia, meet this squad of 14 girls creating the history, proving there is nothing a woman cannot conquer and thus inspiring millions of young girls to chase their aspirations.
Together they have made history. And it has become possible by the Kempegodwa International Bangalore Airport which is the first to have this Squad, first of its kind on their rolls. Earlier firefighting was the men's only job, but when the authorities found the girls are ready to pick up the job, they trained them and created the team.
Out of 56 girls, 14 were selected for a 4 month training at ARFF, Bangalore Airport, and sent to Kolkata, where each one has undergone extensive physical and mental training.
There inspiration are there mothers, who made their girls shine and let them pursue their dreams and aspirations, which once they can't acquire in the shackles of the societal pressures. Today they are role models for one of the toughest jobs, which was once called impossible for women.
As they continue to break barriers and challenge conventions, we salute their spirit.
Have a look at their story below: